Sometimes you owe someone too many favors to fit them all onto one single card, which is where this tick box IOU coupon comes in handy. The business sized IOU coupon reads "I OWE YOU" in large block capitals across the top, under which is a thick black line. Beneath the divider are 8 squares, or tick boxes. Alongside the boxes you can write down all of things you owe the recipient of the card and tick them off as completed.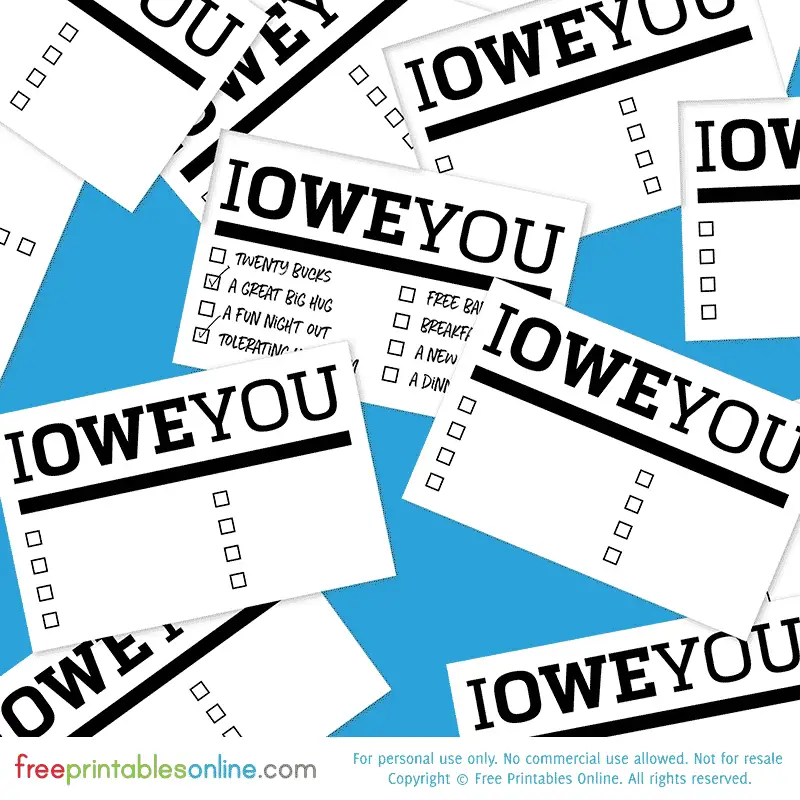 There are 8 IOU coupons per sheet of printable paper. Simply print, cut the coupons out, and hand write all the stuff you owe.
Download Tick Box IOU Coupon
Download Tick Box IOU Coupon in pdf format!