This printable scavenger hunt list is ideal for social gatherings and parties, especially those with annoying children and/or drunk adults in attendance. Just joking; scavenger hunts are fun for everybody and in all occasions. Kids and adults both can be amused and entertained with a good scavenger hunt, and they can be made for indoors or outdoors. Rainy Saturday? Organise a scavenger hunt for the kids. Hot summer BBQ garden party? Organise a garden scavenger hunt (if you run out of supplies, conveniently add items only available at the supermarket to the list).
The scavenger hunt list is in all black and white with the words "Scavenger Hunt" printed in large text across the top of the page. Below the heading are blank lines with blank tick boxes to the left. Simply write the list of items to be found, and the fingers can tick off the items as they find them.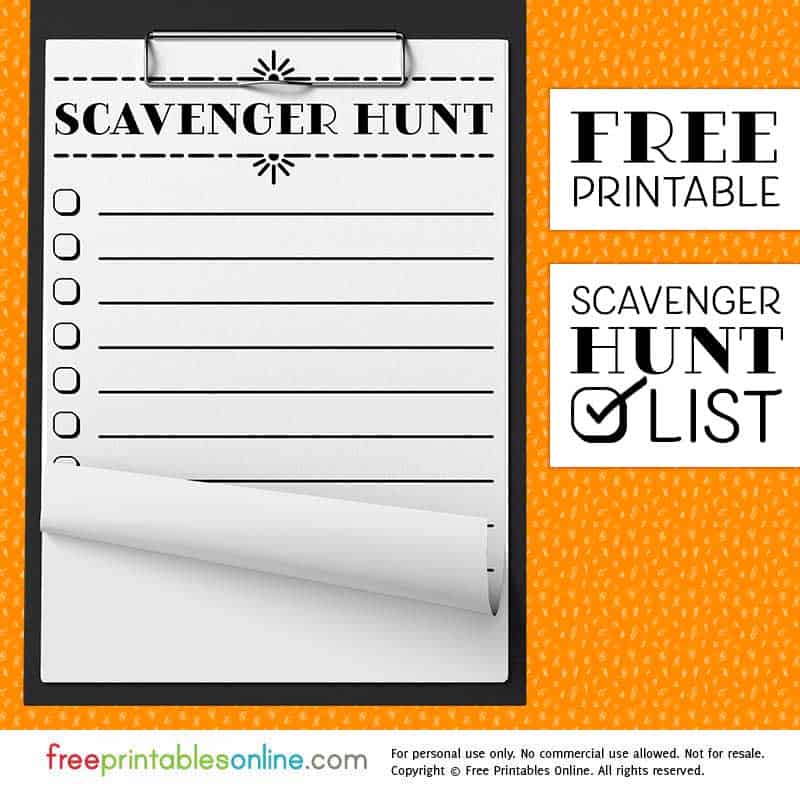 Download Printable Scavenger Hunt List
Download Printable Scavenger Hunt List in pdf format!