Antique Graph Sleep Tracker is a free to print full page sheet with a chart to track your sleep hours. The design is in black and white, so is friendly on ink. The full page design contains a large grid to tick off the hours that you have slept for each night of the month. Along the lefthand side are hours of the day, beginning at 16:00 (4pm) until 15:00. Across the top are days, numbered from 1 to 31. Simply cross off the hours of each day that you've slept in order to get a bigger picture idea of how many hours of sleep you are getting each day or night.
Across the header space of the graph sleep tracker is text in antique woodtype text that reads "sleep tracker." Below the title is smaller text that reads "for the month of," followed by a line on which you can write the month.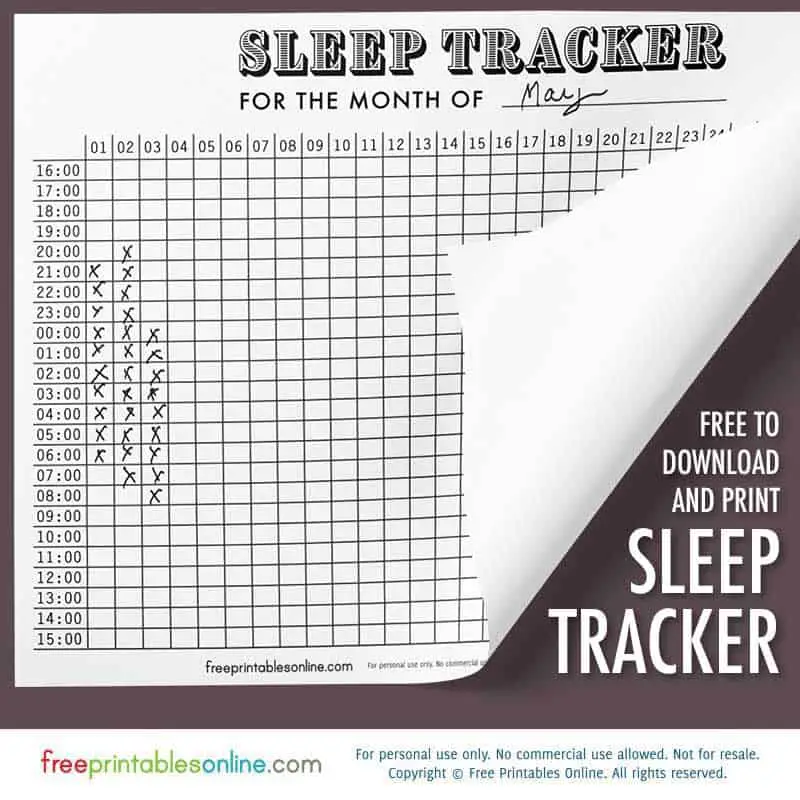 Download Printable Antique Graph Sleep Tracker
Download Printable Antique Graph Sleep Tracker in pdf format!