This free printable 5.5 inch square envelope template is suitable for any greeting cards that are between 5 inches and 5.25 inches square. To use, print the pdf and cut around the outer solid lines. Fold each half circle inward. Glue the bottom tab (half circle) to the two tabs folded in from the side. Allow the glue to dry before putting your card in the envelope and folding the top flap down (which can be sealed with glue, tape, or stickers).
For add flair, try printing the envelope template on colored or patterned paper. Or print it on white paper and trace over it on colorfully patterned scrapbook paper to make a wholly unique custom envelope.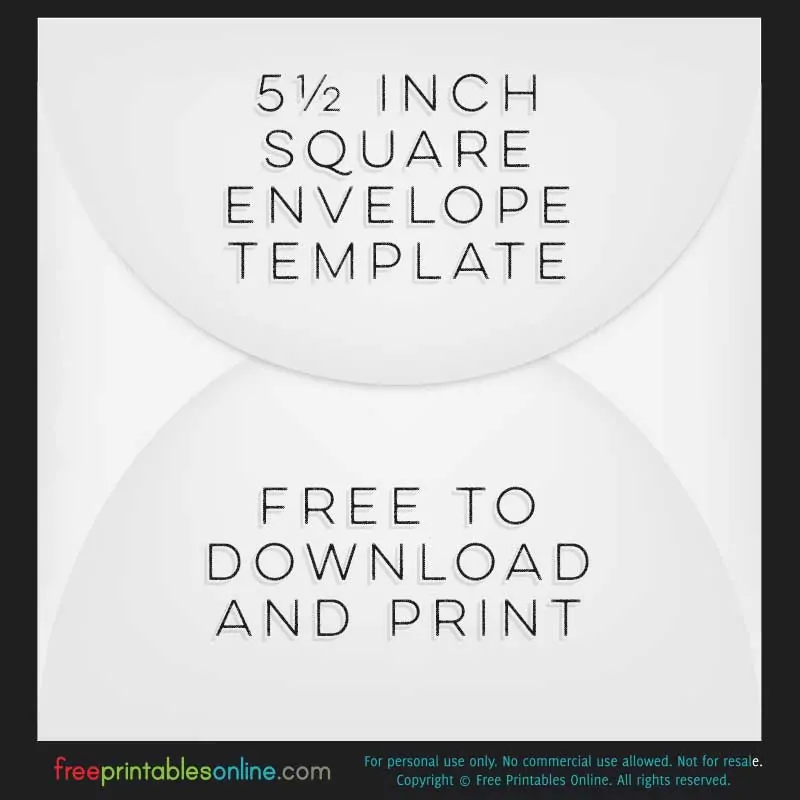 Download 5.5 Inch Square Envelope Template
Download 5.5 Inch Square Envelope Template in pdf format!