Rosy raffle is a free raffle template with a rippable or cuttable separate ticket stub. The raffle ticket color scheme is entirely in black and white so will help you to save on precious printer ink (more to the point, from staining everything you own with black ink when you change or refill the cartridge). The elements used to put together the design of the ticket include a mix of hand-illustrated and modern typographic features. A tattoo-esque open rose bud sits between the words "raffle" and "ticket" and there are other floral components around the ticket number boxes on both the ticket and the stub.
Under the words "raffle ticket" there are three spaces to list raffle draw prizes (first, second, and third). These lines can be typed onto in the pdf file or they can be written in by hand. The ticket stub includes space for the ticket holder or purchaser to write their name, address, and phone number. The ticket number boxes are black and are able to be typed directly into on the pdf (type in one and it will automatically duplicate on the stub).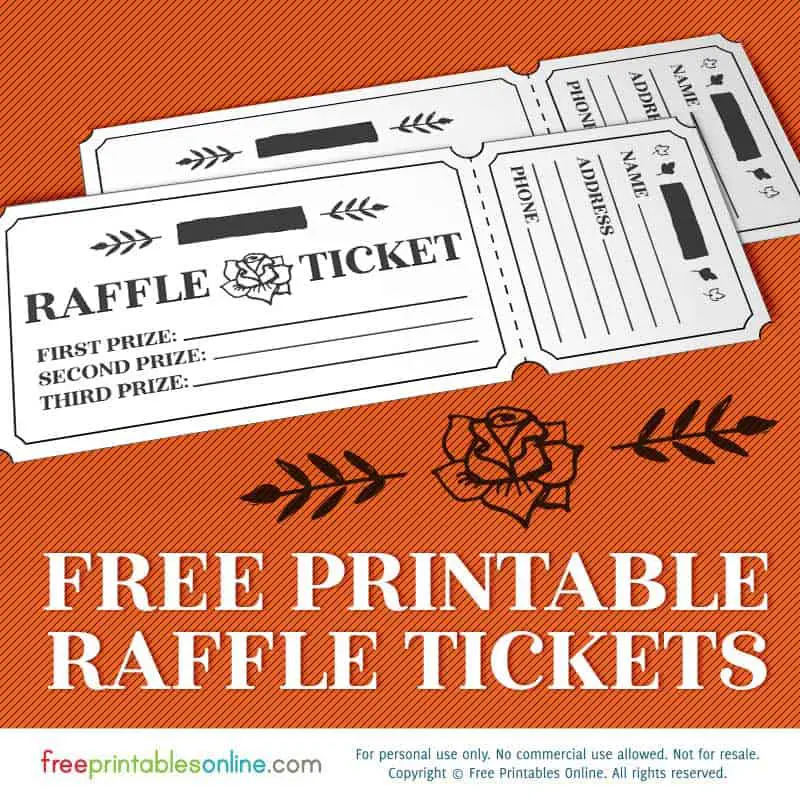 Download Rosy Raffle Ticket Template
Download Rosy Raffle Ticket Template in pdf format!