Each printable sheet of this freebie contains eight psychedelic IOU cards to print (two of each color scheme). The IOUs are designed with a colorful and bright retro look. And with no frills and no faffing about either. Just print the IOU cards, cut them out, and jot whatever it is you owe on the back of one of the cards before handing it to an unsuspecting (as in they think you will pay them back) sucker.
The colors include pink, blue, aquamarine, and yellow. Each card has only the text "IOU" in vintage styled text with a drop shadow that disappears into the lower left corner of the card. The background of the cards is a bright pop art effect newsprint texture on a white background.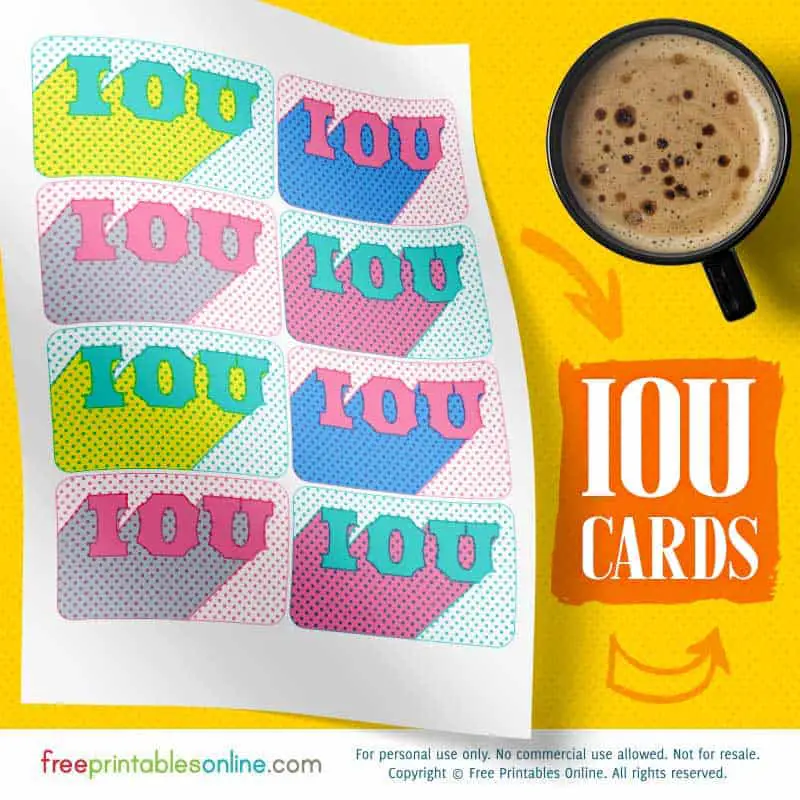 Download Psychedelic IOU Cards
Download Psychedelic IOU Cards in pdf format!