There are two of these stylish herbal recipe cards per sheet of printed paper, and each can be personalized with your own recipe text. Simply type directly into the blank spaces on the recipe cards or print them and write in the spaces by hand.
The design of the 4×6 card has a country-themed brown and yellow color palatte, with a splash of green. In the top left corner are illustrations of a spoon and knife, some green herbs, and a pepper shaker. Next to this is a large blank space for you to write the title of your recipe. A horizontal yellow block of color spans the width of the card to break the top space from the ingredients and method sections, which are in turn separated by a brown dotted line.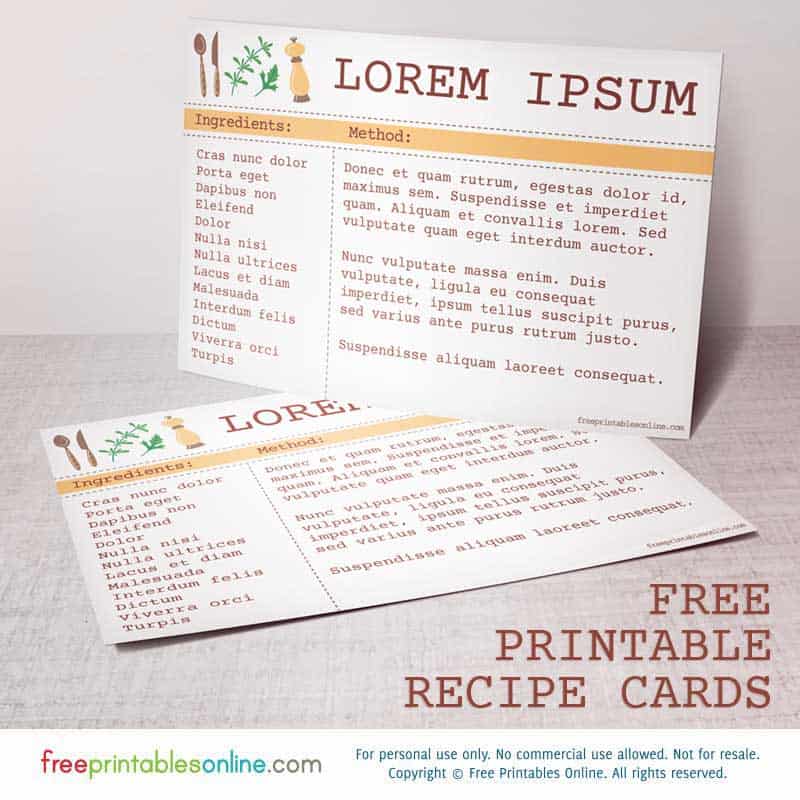 Download Herbal Infusions 4x6 Recipe Cards
Download Herbal Infusions 4x6 Recipe Cards in pdf format!