Joining the Keep Calm sign trend that seemingly has no end, this free 5×7 Keep Calm template can be personalized with your own text. The design is typical of the original British Keep Calm and Carry on poster, with a graded red background and solid white text. A crown tops the stack of letters, as in the original sign. The crown, along with the words "keep calm and" are fixed, but the space below that is blank to fill in with your own keep calm parody text.
There are two 5×7 signs per sheet of paper, and each can be filled in with different custom text. Just download and open the pdf file below, and you can change the text there.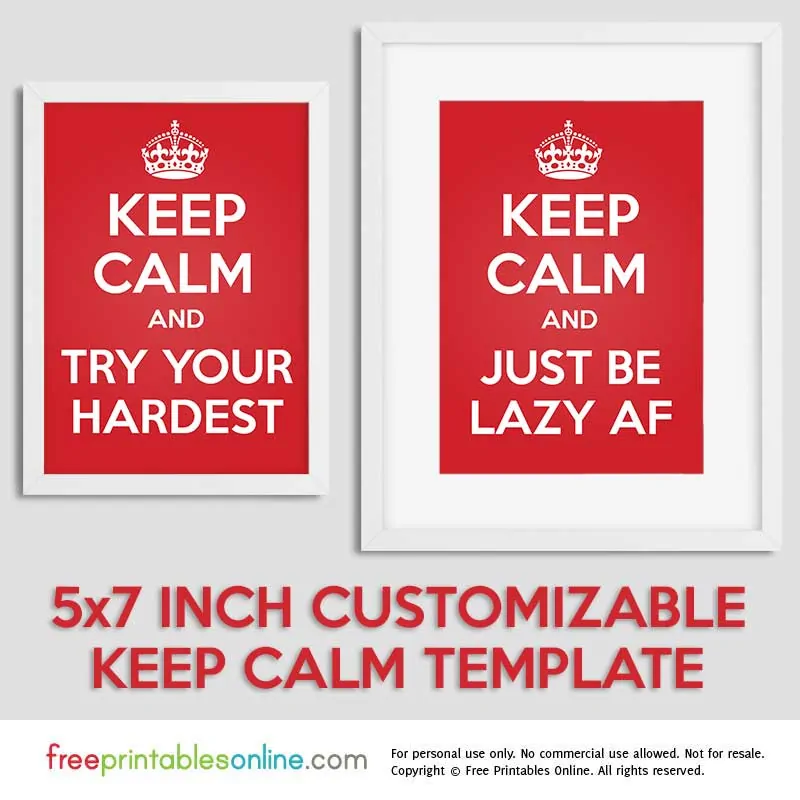 Download Personalized Keep Calm Template
Download Personalized Keep Calm Template in pdf format!