Having a daily page planner is a useful way to remember all of the inane monotony you're supposed to engage with in your daily routine. This fine example features a spring floral theme on a navy blue background. Pastel (yellow, pink, and blue) flowers and leaves make up the pattern that overlays the entire planner, with white spaces to write down all the stuff you ought to do.
Across the top of each daily page planner (there are two per sheet of paper) is the text "the daily planner." A long left column contains text at the top that reads "to do." There are further boxes down the right side of the planner, including one for goals, three spaces for the three meals of your day, and a final space for any extra notes.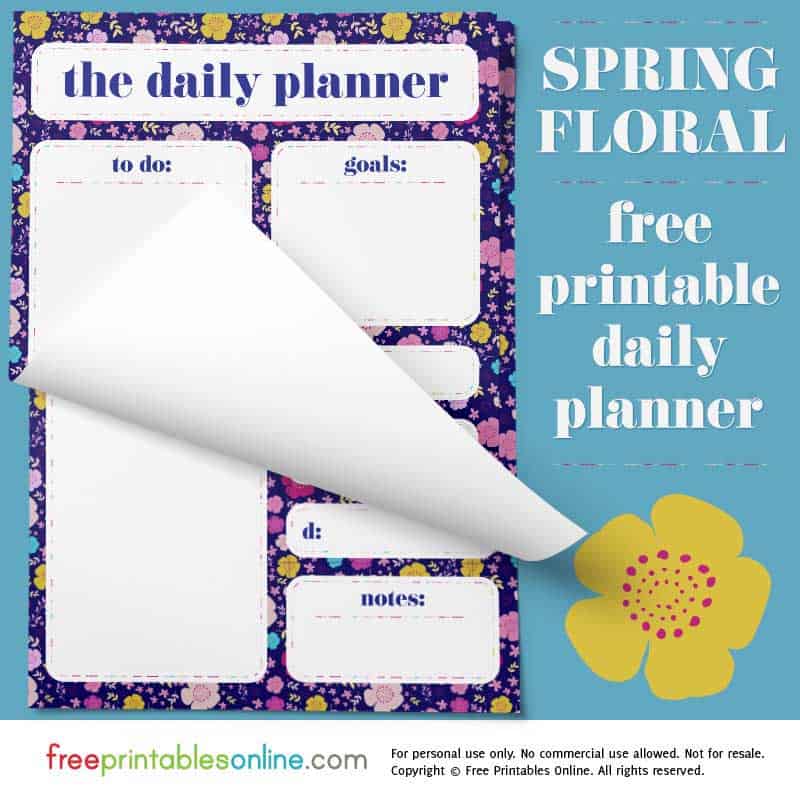 Download Spring Floral Daily Page Planner
Download Spring Floral Daily Page Planner in pdf format!