This free babysitting coupon template is designed with retro tear-off stub tickets as a template of style. The design features a weathered vintage effect, with a mustard yellow, red, and gray colour scheme. Each 8×11 inch sheet contains ten of the babysitting vouchers.
The babysitting coupon templates contain multiple blocks of text, all of which are fixed and cannot be edited. Along the top text reads "one free night of babysitting." There are three squares below this headline text. The first square contains text that reads "good for" and the third box contains text reading "hours." The middle box is blank and you can write in any number with a dark pen or sharpie. Along the sides of the coupon is text that states there is no cash value in the coupon.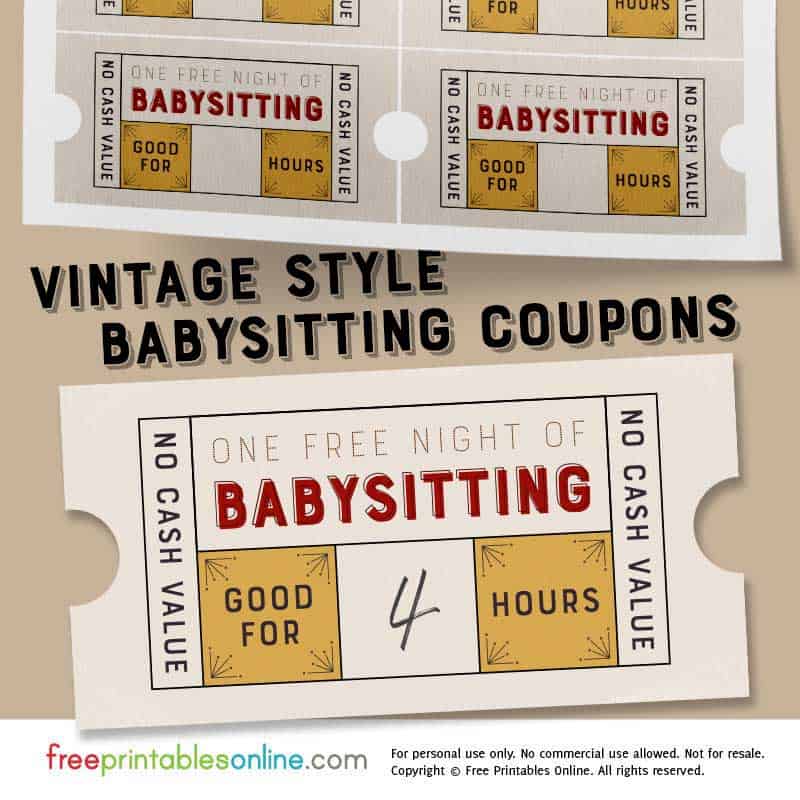 Download Vintage Free Babysitting Coupon Template
Download Vintage Free Babysitting Coupon Template in pdf format!