Whatever the party, whatever the day, these silver confetti free drink ticket templates are a way you can curtail over-boozing by the people like me who would otherwise prop up the bar. Hand out these drink tickets at the door or send them with your invitations. Alternatively, sell them to other people attending the event and bring a flask in your own bag. Then you will also have some spare cash to buy yourself a drink when you've tapped the last of your whiskey.
The design for the free drink ticket is black with a white banner hanging down from the center. On the white the text "one free drink" is visible in black. The ticket is decorated with silver confetti.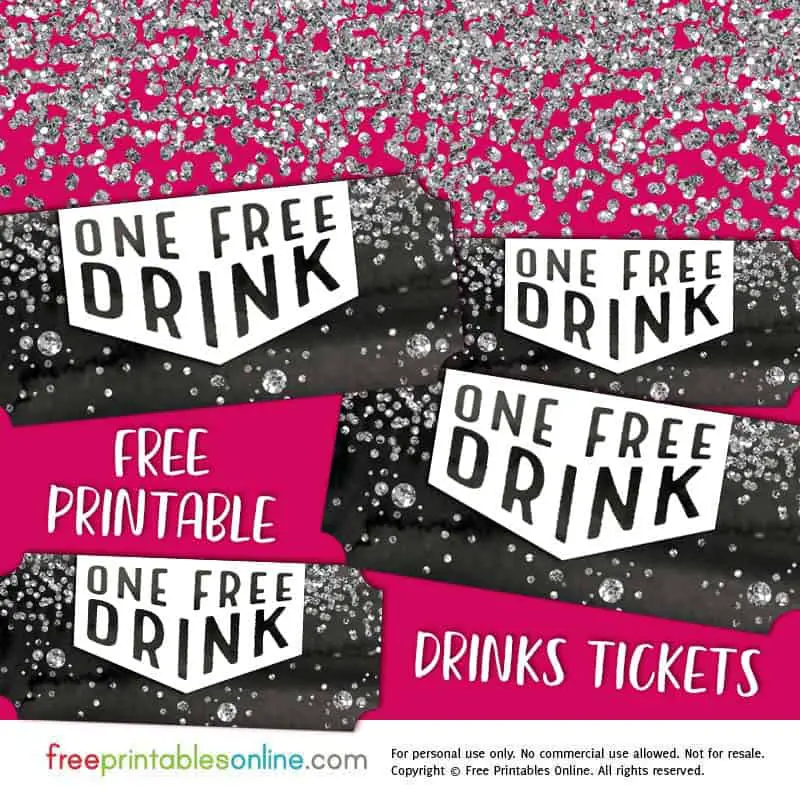 Download Confetti Free Drink Ticket Template
Download Confetti Free Drink Ticket Template in pdf format!