If you're looking for a simple template for a free printable beer token, this black and red retro "one beer" printable is just the ticket. The design features a red circle with a black outline. Inside of the circle is a 1950s retro ad art illustration of a man holding a sign. The sign contains the text "one beer." A vintage halftone effect covers the entire image for a retro styled look.
This free printable beer token sheet contains a dozen beer coupons. These are great for parties, BBQs, weddings, and anywhere else where the booze is flowing.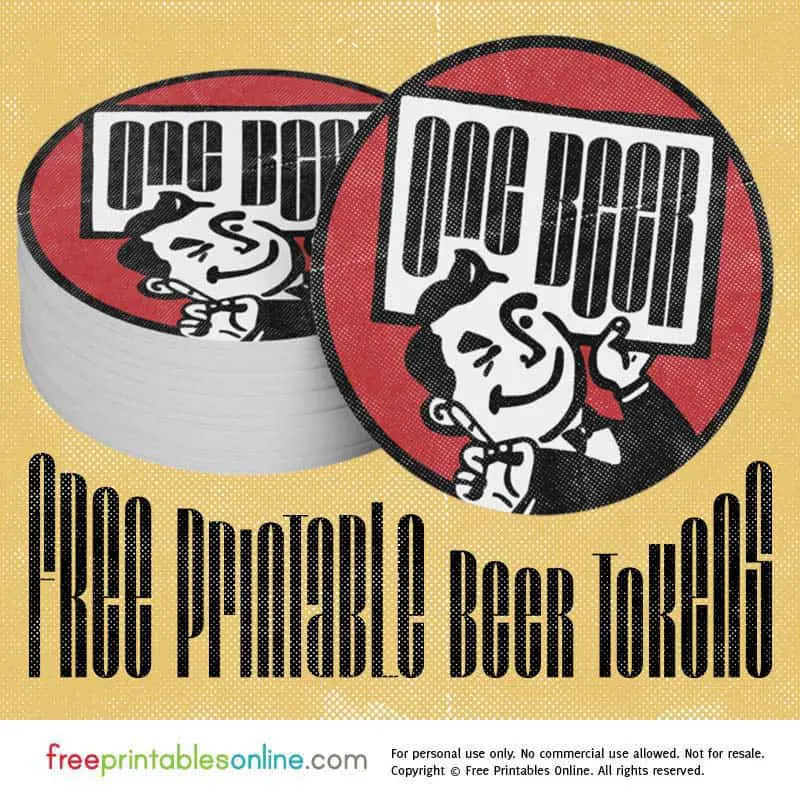 Download Retro Beer Tokens
Download Retro Beer Tokens in pdf format!