This free Fairweather Spring Printable Bucket List is ideal for those of us who are all geared up to set some goals we won't complete! Three cheers for being disappointed with ourselves and forgetting about it eight seconds later! But seriously, if you're going to set goals then spring is the season. The start of the year is useless because we are either hungover or depressed from the cold, at least in wintry climes. Maybe both. Anyway, why challenge yourself when you can wait until the sun is actually shining a little bit? Motivation is overrated.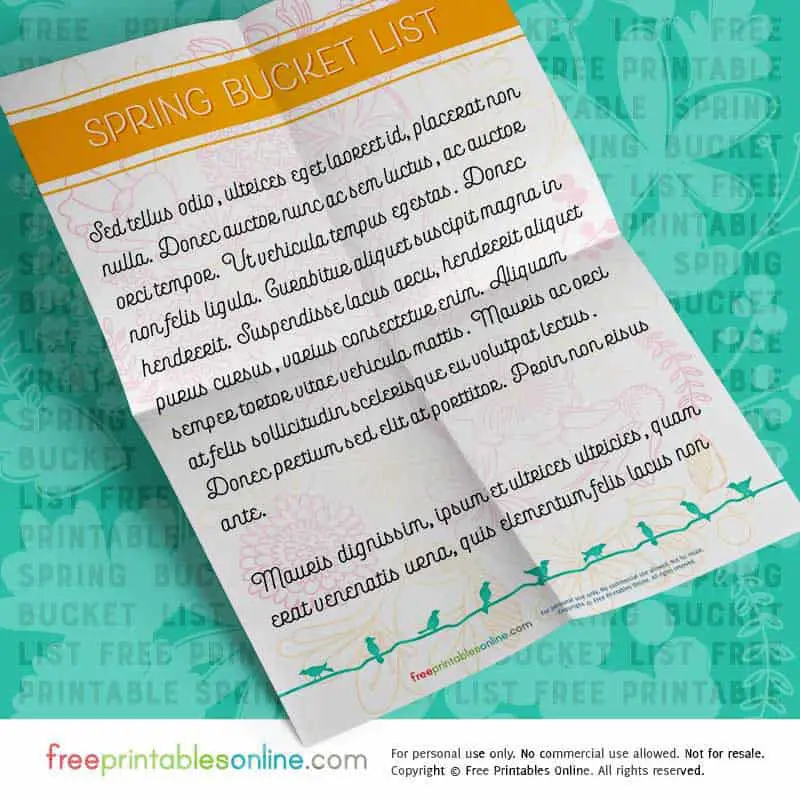 So this printable is comprised of a whole sheet of blank space for you to jot down all of your springtime goals. Across the top of the paper is an orange banner that reads "spring bucket list." The background is a pale floral pattern that you might need to squint to see. Along the bottom of the bucket list is a teal string of birds, a reminder that you probably need to clean the car you keep parking under the tree.
Download Spring Printable Bucket List
Download Spring Printable Bucket List in pdf format!