Ahoy there! Happy Valentine's Day with a completely unrelated freebie to help you organize all of the papers you probably should be throwing away but never will. I understand, and am here to enable your hoarding desires. Actually, I'm impressed because I don't even bother to organize the stacks of papers I refuse to trash.
Anyway, this set of 26 black printable alphabet tabs are available on a single sheet of paper. Each tab is about 1 1/4 inches wide and has a light pattern across the bottom. Along the top half-circular part of the tab is a letter in white. The way these work is simple enough: Print them out on some paper (preferably solid cardstock). Then fold the alphabet tabs where the half circles meet so that each side mirrors the other. Glue the rectangular portion to the edge of a side of paper and the other side of the tab to the other side of the paper. Again, your divider sheets probably ought to be decent cardstock.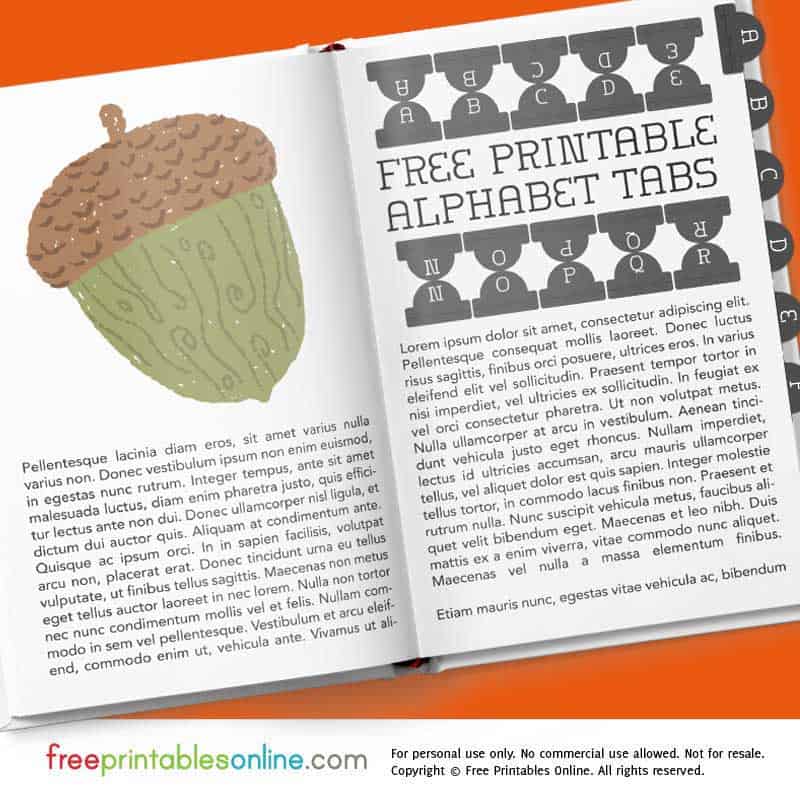 Download Black Alphabet Tabs
Download Black Alphabet Tabs in pdf format!