This printable "no cell phone use" sign is a blunt way to make it clear that guests are in a cell phone free space. In other words: get off your damned phone! After all while most people will argue that cell phone use has a time and place, many still don't have the sense to judge when and where it's appropriate to be chatting away with their pals at volume. The no cell phone use design, including all text and illustrations, is all white, on a mottled dark brown background.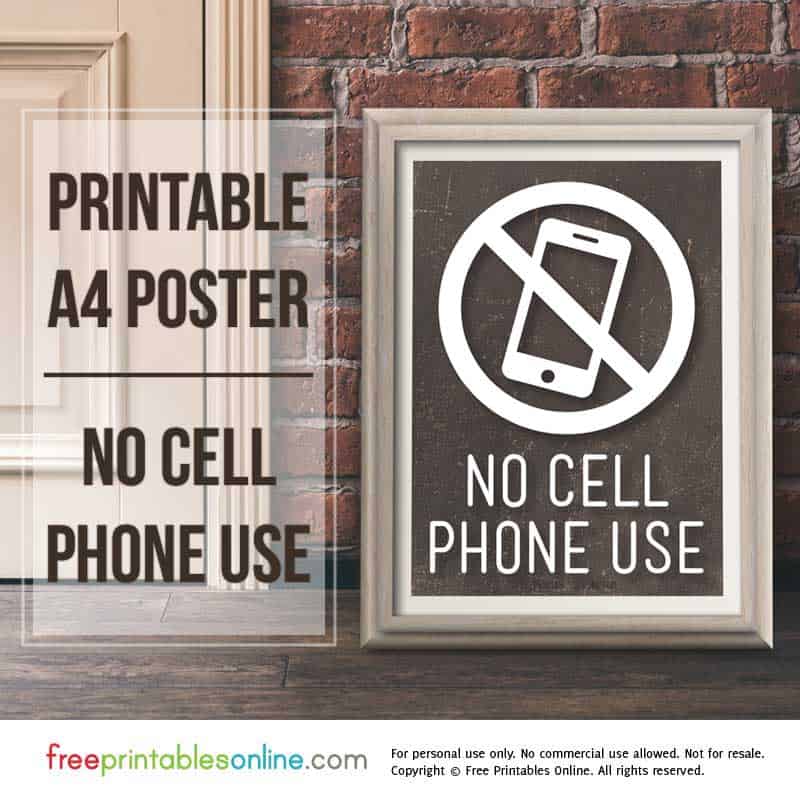 Of course this sign is inappropriate for when family visits around the holidays since it is important to be distracted by your phone so that you don't have to pay attention to everyone else. In which case, maybe get a sharpie and make your own poster ("cell phones mandatory for my sanity," perhaps).
Download No Cell Phone Use Poster
Download No Cell Phone Use Poster in pdf format!