This free black and white dotpress banquet ticket template can be used for any number of different events. The example text on the current template is for a Mother's Day banquet, but all of the text can be customized. To personalize the text, download and open the pdf file below and type into the text spaces available.
There are seven different space for text. The first and second lines are in the upper black block. The third field is for the month of the year and the fifth field is for the year. The middle (third) text field is for the day of the month. The two white blocks along the middle and bottom of the ticket template include space to type any further details of the event.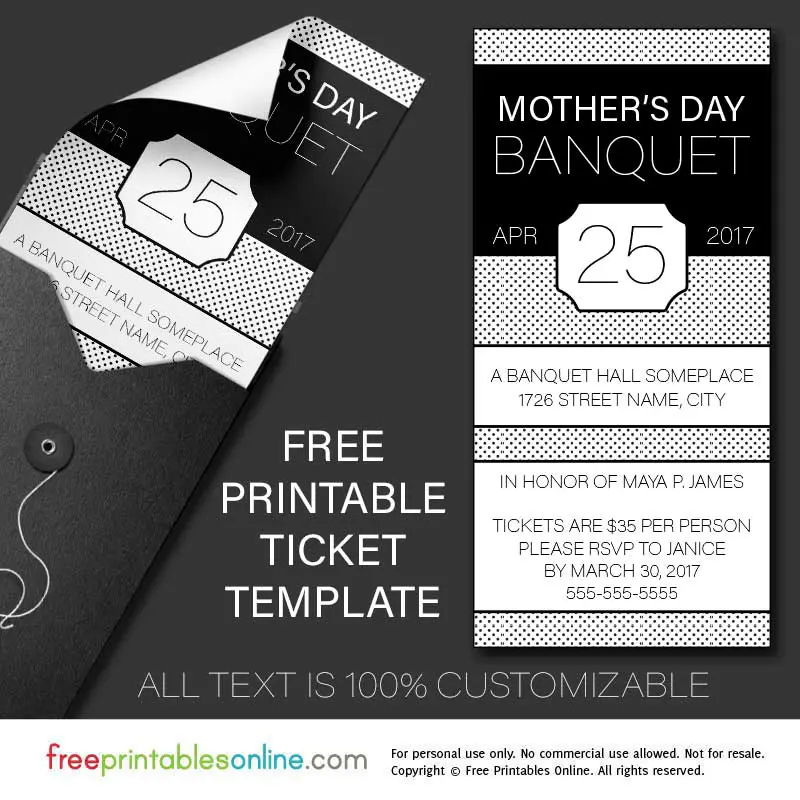 Download Dotpress Banquet Ticket Template
Download Dotpress Banquet Ticket Template in pdf format!