This set of free printable holiday party invitations are suitable for inviting all of your least favorite people around for store-bought food. Yup – it's hard to believe it, but that special time of year when we pretend we're happy to see each other is finally about to fall upon us. I realize I'm a little late, given the season officially began in September according the shelves in my grocery store, so please forgive me for my seasonal tardiness.
This Mingle & Jingle Invitation features vintage advertising art that has been repurposed in the form of a semi-modern seasonal party invitation. Red, green, and gold overlays decorate the invite, with a black chalkboard background and white text for your invitation wording. Fixed text across the top reads "Mingle & Jingle" and the final three lines of text can personalized with all of your own party details. The envelope is not included, but I'm confident you can work something out.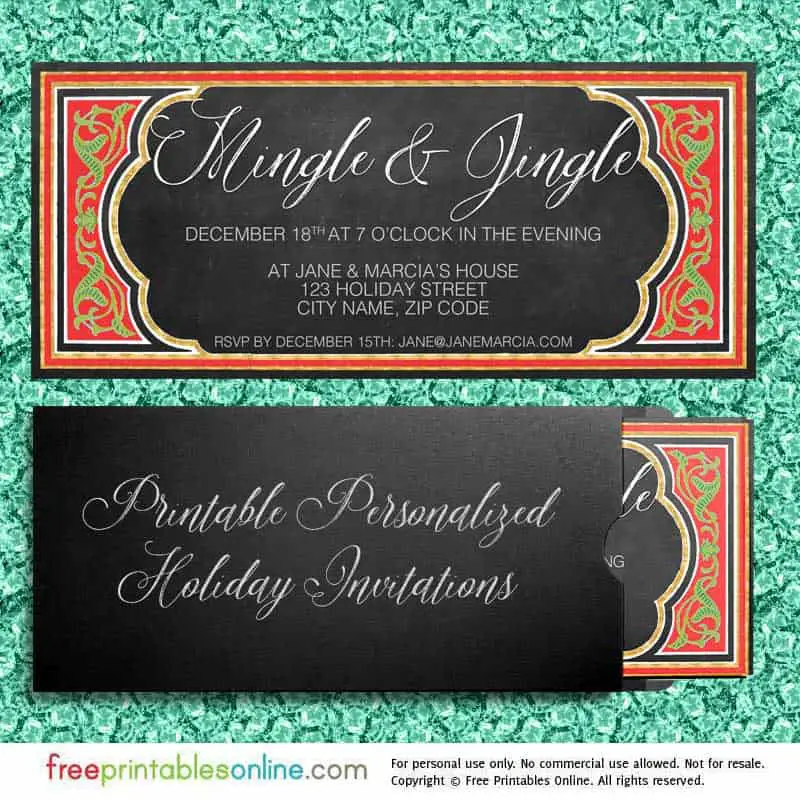 Download Mingle & Jingle Holiday Party Invitations
Download Mingle & Jingle Holiday Party Invitations in pdf format!