Not all vendors at farmers' markets are able to accept credit cards, and farmers' market food tokens are a good solution to this problem. Rather than every booth having to take on expensive bank fees, one central stall can sell tokens to be used around the market as an alternative to cash.
Who doesn't love a good, local farmers' market, the only place that supersedes Whole Foods in its value to make us feel like we are better than everyone else? Maybe yours is just getting off the ground and you're looking for simple ways for shoppers to pay, which makes these free printable food tokens ideal.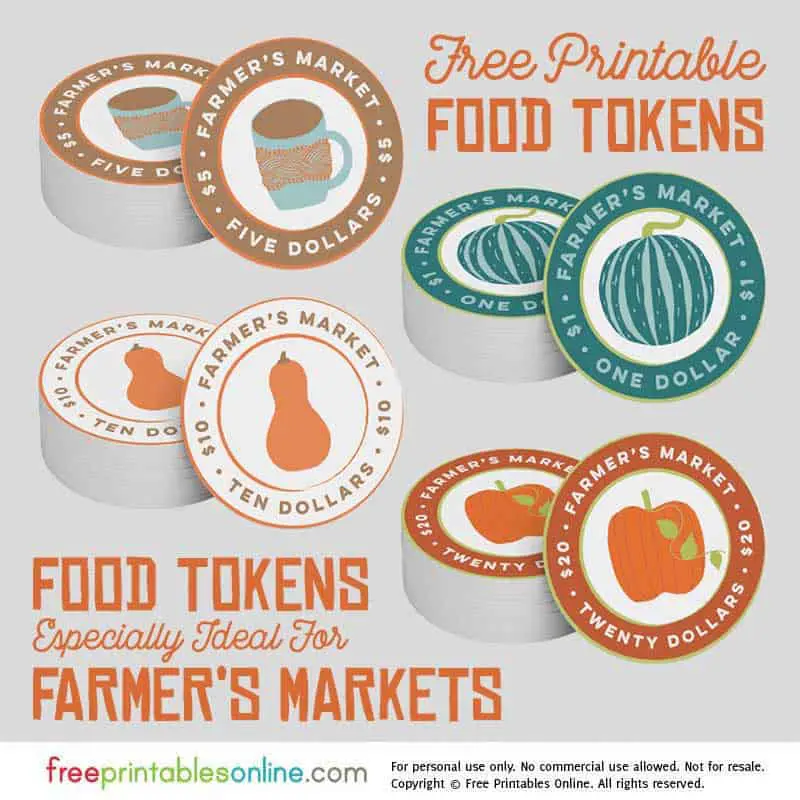 Download Farmers' Market Food Tokens
Download Farmers' Market Food Tokens in pdf format!