This Admit One Gold Event Ticket Template is based on the ever popular free printable event ticket templates. The difference between the old and new tickets is these have a fancy flair. Fancy gold scripted text along the right side reads "admit one" and two stars frame the type.
Like the old admission ticket templates, these too can be personalized. Just download them and you can type straight into the PDF. There is space vertically down the lefthand side of the ticket template for your event date and four other centered spaces to type out the event details.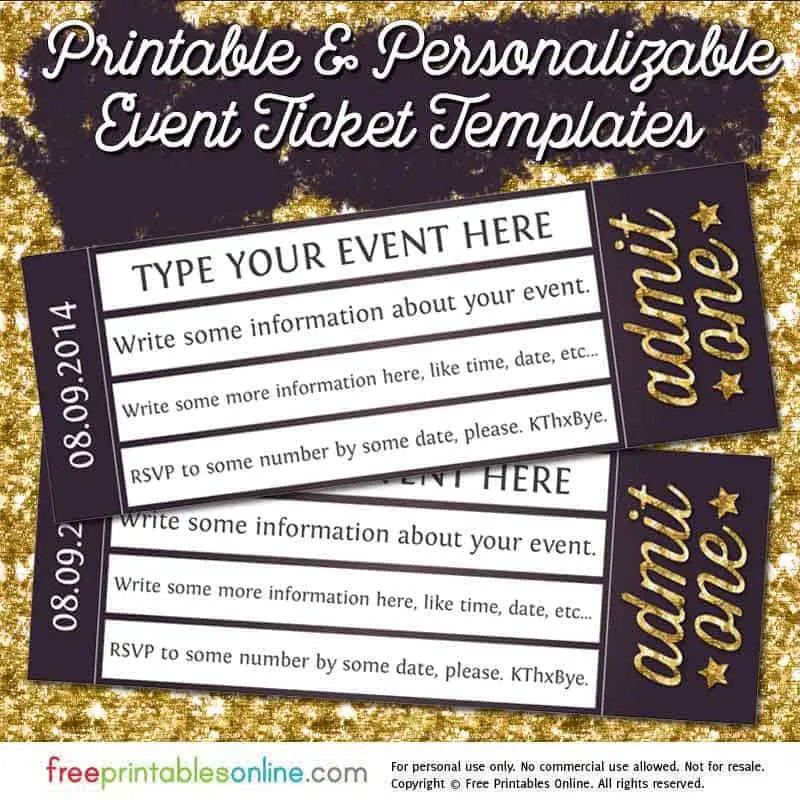 Download Gold Admit One Tickets
Download Gold Admit One Tickets in pdf format!