Designed to be written on by hand, this iced cookies recipe card template features a design that is perfect for jotting down your favourite baked goods recipes. The background of this printable recipe card is white, with a rectangular iced biscuit that has wave-cut edges. Fixed red text along the top reads "recipe for" and smaller text below denotes where to write details of ingredients and recipe method.
There are two recipes cards per sheet of printed paper. To make double-sided recipe cards, print the same design on both the front and back of the paper (preferably card stock for reasons of durability).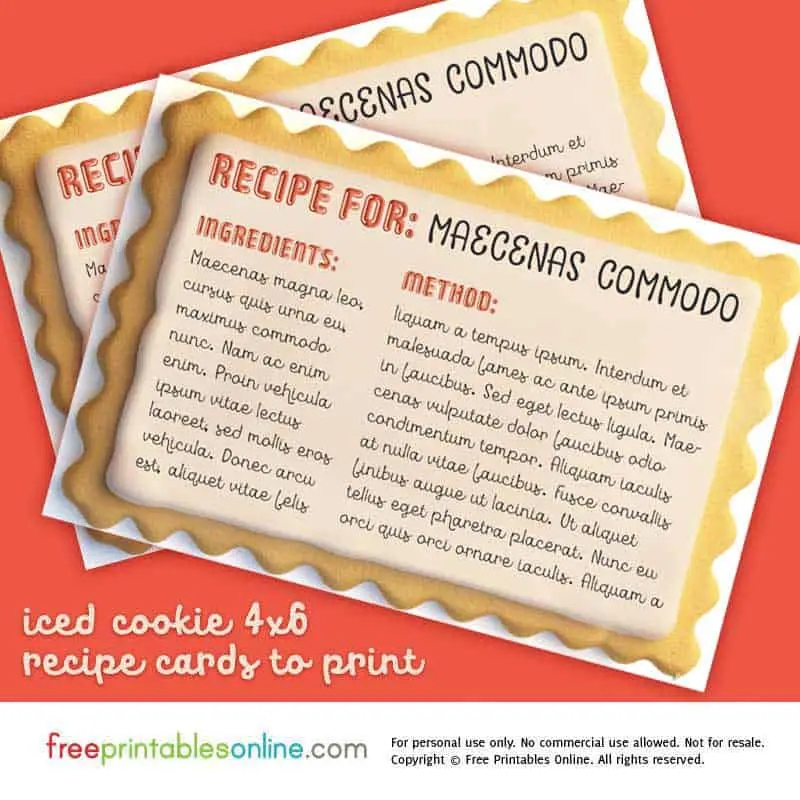 Download 4x6 Iced Cookies Recipe Cards
Download 4x6 Iced Cookies Recipe Cards in pdf format!