There are eight of these cute ladybug themed baby shower raffle tickets, printable and free, per sheet of paper. The design is a simple colour scheme of red, gray, and aquamarine. The ticket is divided into an upper and lower area, with red text along the top that reads "diaper raffle" in all capital letters. The bottom, and larger, part of the ticket has space for the entrant to write their name. An illustration of a ladybug with hearts sits in the bottom right corner of each diaper raffle ticket.
Bring a pack of diapers (any size) for a chance to win a prize!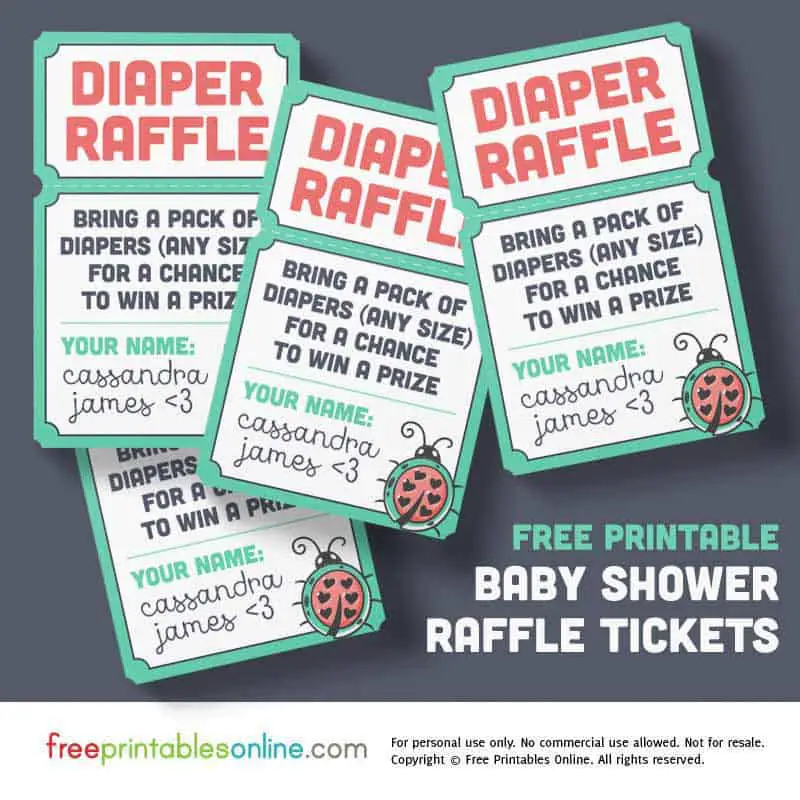 Download Ladybug Raffle Ticket Template
Download Ladybug Raffle Ticket Template in pdf format!