Hey superstar, it's always better latte than never. Did you forget another birthday (on purpose or not) or fail to recall some other date people expect you to remember even though you have no idea why because people should be giving your mother a gift on your birthday if things were fair? Yeah, me too. All the time.
Anyway, if the person whose whatever it was – birthday, anniversary, birth of their first kid, whatever – slipped your mind and that person happens to love coffee, then you are all set. Otherwise this printable blank card might make no sense. But then again, neither do birthdays once you are over the age of 14. Just give these to everyone, regardless. Ok. Peace out.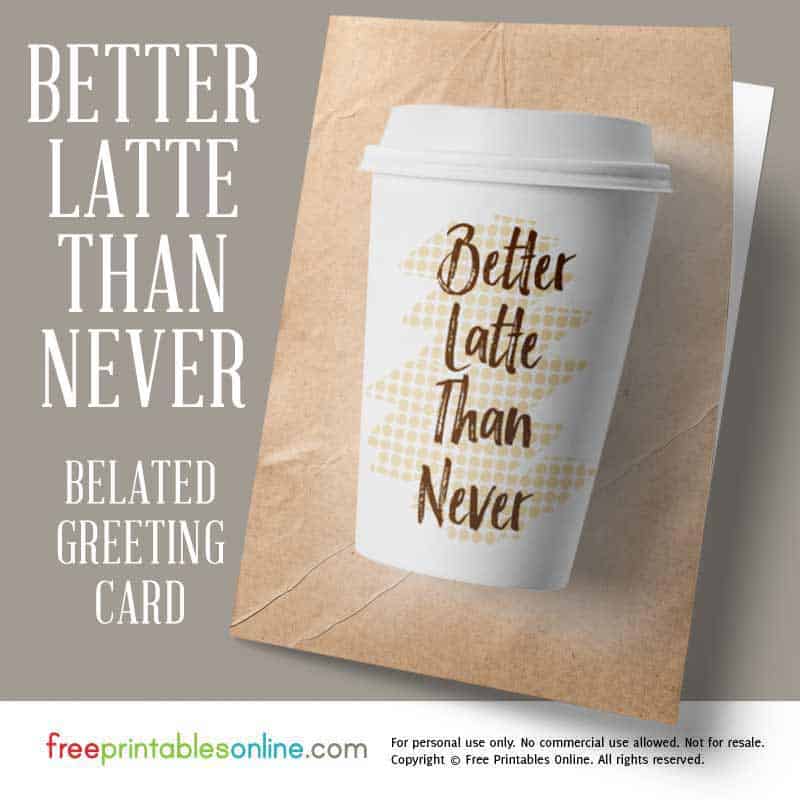 Download Better Latte Than Never Blank Card
Download Better Latte Than Never Blank Card in pdf format!