This free personalized loyalty punch card utilises a simple hand sketched design that makes it perfect for all sorts of businesses and reward schemes. Designed for customers to receive their 6th purchased item free, you can use the loyalty card for anything from bodywork to coffee.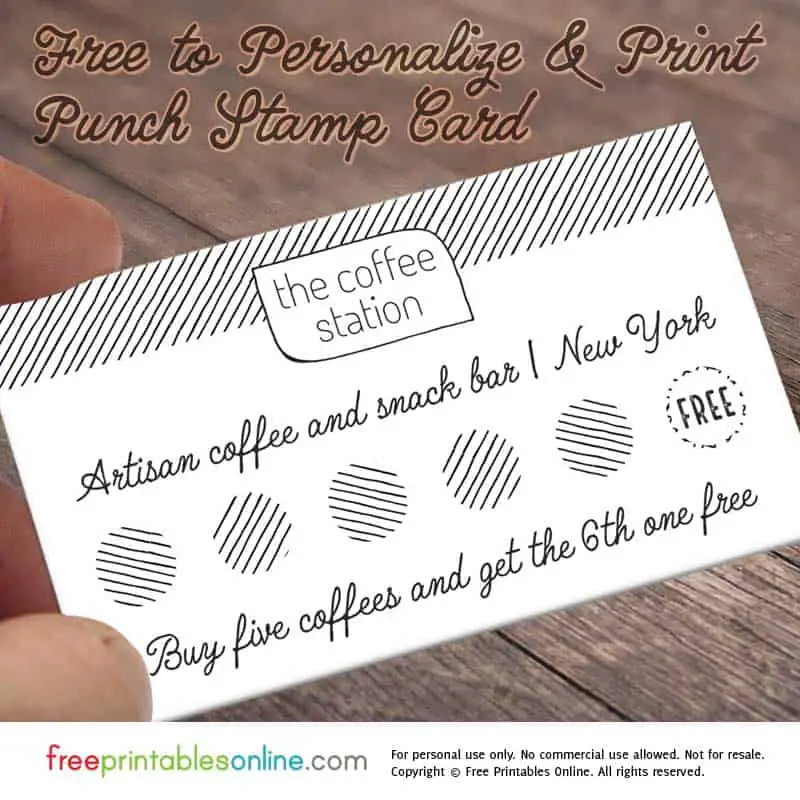 Diagonal lines decorate the top of the card, with a black white space with customizable text (you can change the text in the downloadable pdf file). There are two further rows of personalizable text to type in the details of your business or venture and/or to explain the terms of the card and free offer. Five stampable or punchable round lined circles span the middle of the card. The final circle is blank with the word "free" in the center.
Download Sketched Lines Punch Stamp Card
Download Sketched Lines Punch Stamp Card in pdf format!