This free printable number one dad card for Father's Day is sure to make dad smile, because at least you thought of him enough to bother to print a card. The artwork is simple and suitable for just about every dad, unless your dad hates trophies. Or you are worried to show him a picture of a trophy lest he remind you of the ones you never won doing sports.
The design includes a vector illustration of a trophy with the text "number one dad" written on the gold and the base. Above the trophy is the text "Happy Father's Day" in red and brown.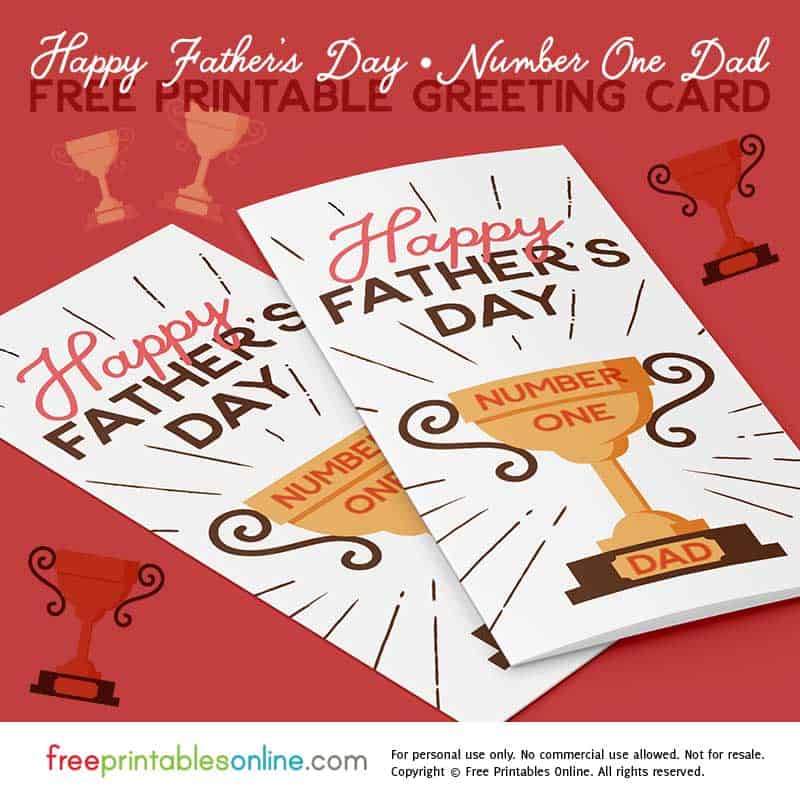 Download Number One Dad Card
Download Number One Dad Card in pdf format!