These fancy gift tags are an excellent way to dress your packages and parcels up. They match well with simply wrapped gifts – think textures brown paper shawled with shimmering gold ribbon. Punch holes in these free printable gift tags and fix them through the ribbon, curl the ends, and you're done.
There are five gift tags in this set and each features a gold couture look, from blingy polka dots to full on gilded overlays. In the center of each tag is a white space where you can write your personal messages.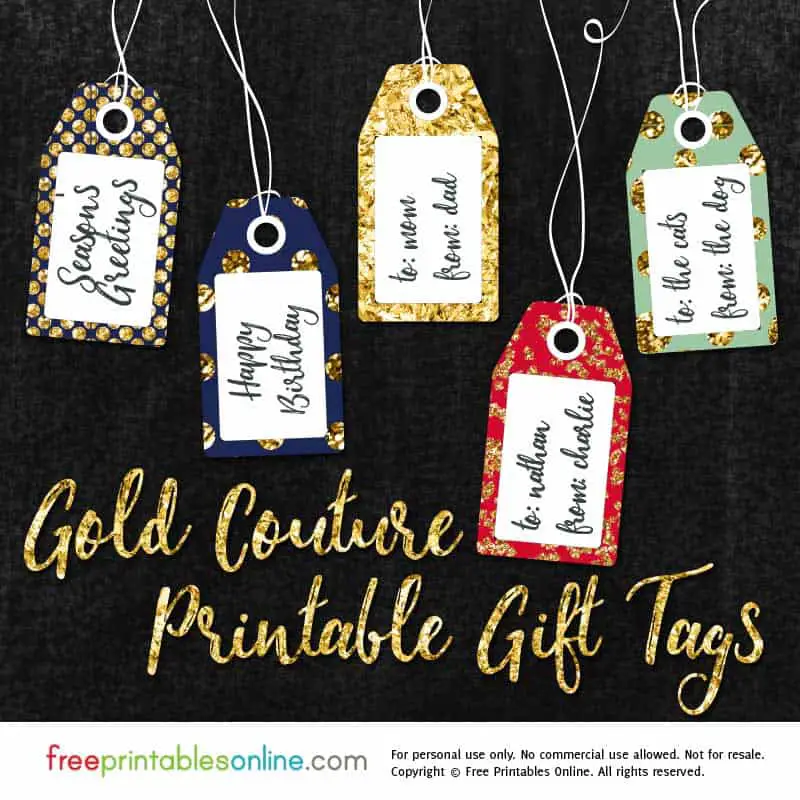 Download Gold Couture Gift Tags
Download Gold Couture Gift Tags in pdf format!