Super Bowl Sunday is only a week away and this admit one Super Bowl party ticket is an easy invite/ticket to print for free to advertise your weekend bash. If you're anything like me then you don't even know what that is or what it's about, but I've heard rumors that people gather around a TV set and watch a sport while eating tasty snacks. Maybe you've had your party planned out for months. Maybe you just thought about it! For all the last minute party planners out there, this quick and simple printable Super Bowl party admission ticket is the way to go.
The design is green vector rays on the background with an image of a football. Text along one side reads "Super Bowl Party" and along the other side "admit one."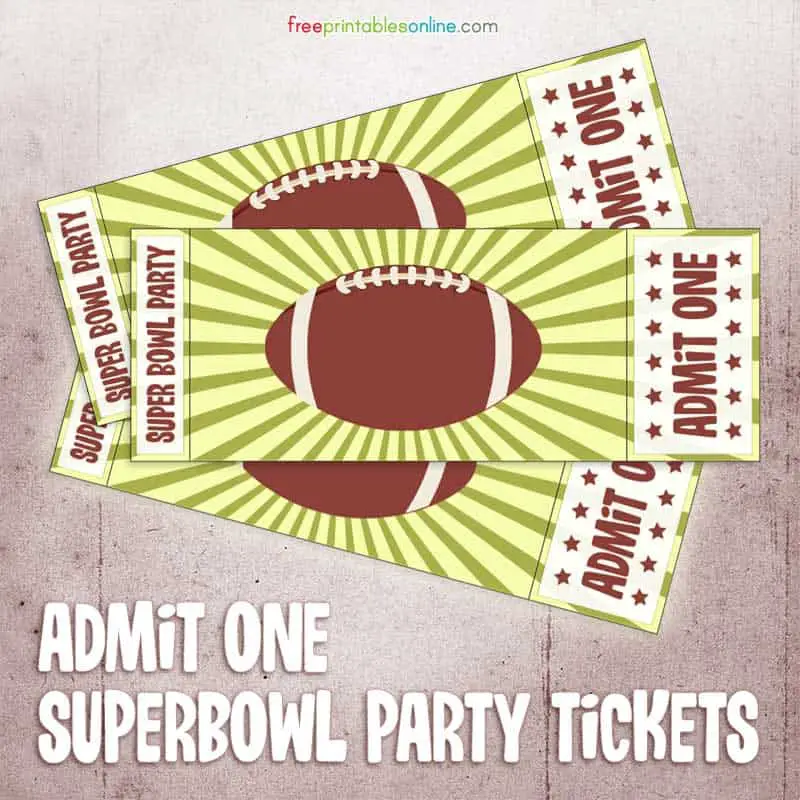 Download Admit One Superbowl Party Tickets
Download Admit One Superbowl Party Tickets in pdf format!