If your kids are anything like I was as a kid then they will do anything to avoid pulling their weight around the house. Some of my favourite responses to my parents were "…but I don't remember you asking me to do that and "I must not have heard you." Had they pinned a customizable chore chart like the one below to the wall then I couldn't have pulled those excuses (I'd have accidentally thrown the chart in the fireplace or called them unfair overlords instead).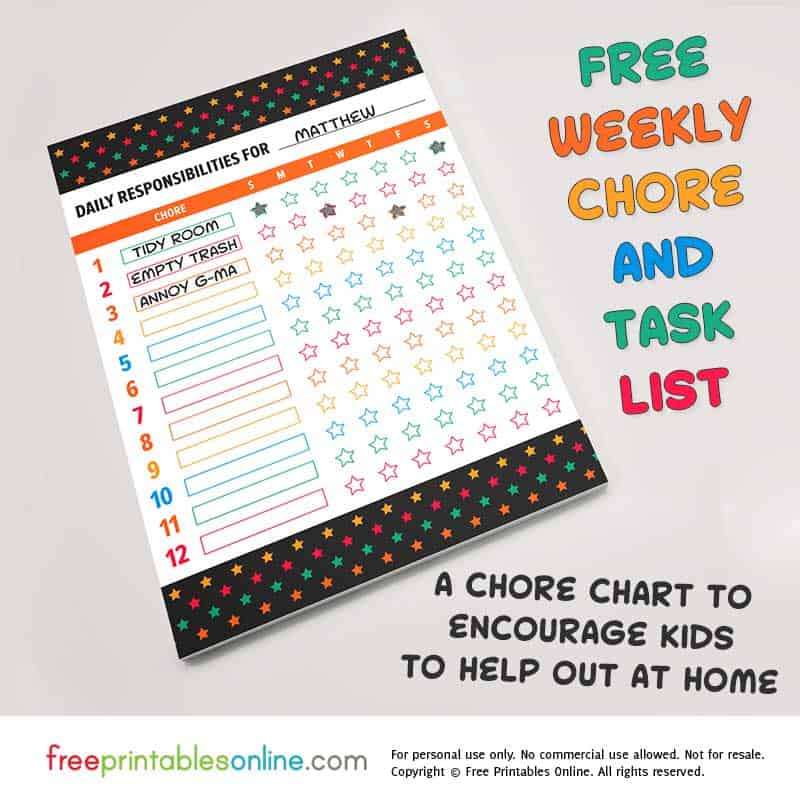 Anyway, hopefully your kids aren't like I was and respond positively to a little bit of responsibility. This printable chore chart features a pattern of colorful stars across both the top and bottom of the page. Customize the task list by putting your children's name(s) on the line after "daily responsibilities for…" and write the different chores in the numbered boxes down the left side of the page. Tick the stars, or let your child color them in, beneath the days of the week to correspond to each task and when they are to be completed.
Good luck.
Download Starry Customizable Chore Chart
Download Starry Customizable Chore Chart in pdf format!