Perfect for coffee-loving friends, colleagues, and family members who are impossible to buy for when it comes to birthdays, holidays, and general gift-giving, these coffee themed printable IOU vouchers hit the spot. Also perfect for indecisive gift givers and for people who lack the time to shop for inane gifts, these printable IOU vouchers are an easy and safe present that most people will enjoy.
There are four coupons on a page and the design is a solid brown background with an illustration of a coffee cup with the text "IOU" written across the front label. Slip a few of these in an envelope for a pal and it will be a good excuse to spend time with a friend over a nice warming cup of coffee (or tea – no judgement). Or if you don't actually want to spend time with them you can point out that the illustration is actually of a take out cup, so…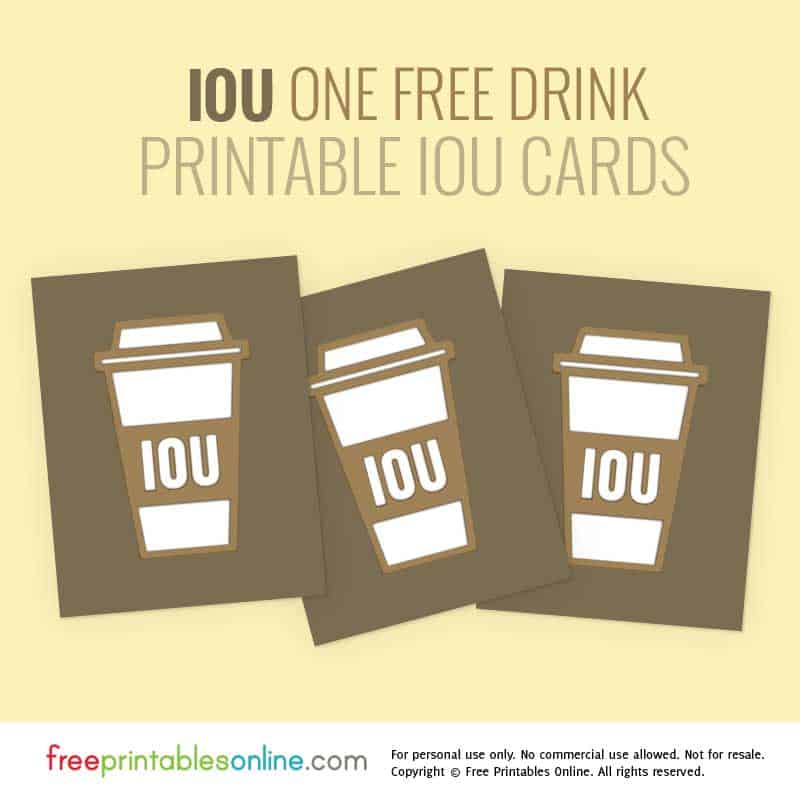 Download Coffee Themed Printable IOU Vouchers
These coffee IOU coupons are perfect for coffee lovers who will always be grateful for a free cup of brew!
Download Coffee Themed Printable IOU Vouchers in pdf format!