A printable allergy alert card will help everybody remember you or your child's needs more easily. Food allergies are a major concern of parents today and restaurants, schools, and everybody else on the planet needs to be made aware of your child's food sensitivities. It's much easier to keep track of a child's allergies when they are written down, so print this free printable allergy card set and give a card to all people who need to be in the know. All of the text except the headlines can be personalized to suit your personal circumstances.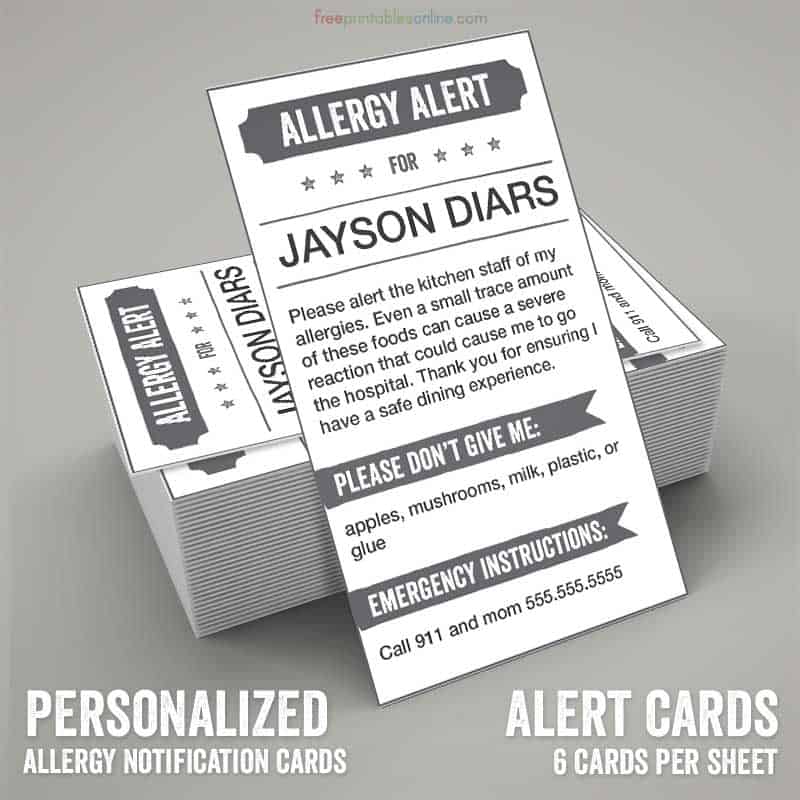 Download Grayscale Free Allergy Alert Cards
This set of 6 (per sheet) allergy alert cards are free to download and personalize with the details of your or your child\'s allergy. Either type the information in on the pdf or delete the information already filled in and print a blank form.
Download Grayscale Free Allergy Alert Cards in pdf format!