This set of three free downloadable party hats to print is suitable for any party occasion, whether for grandpa's birthday or to celebrate your kid's first babbling of nonsense that you're sure as a parent was actually a thing but everyone else knows it wasn't.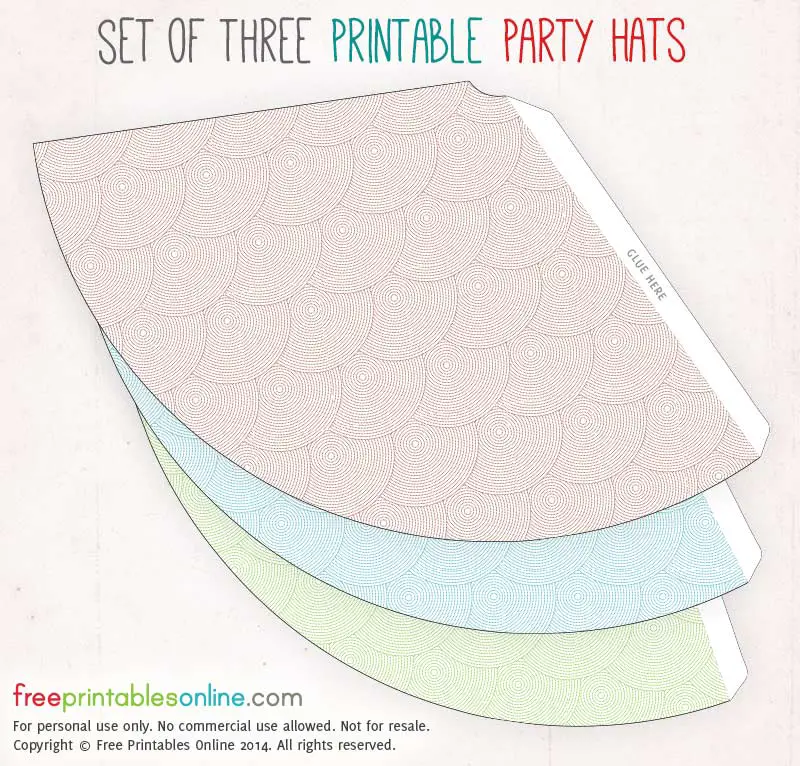 These free printable party hats come in three colors: green, blue, and brown, and are suitable headgear for any kind of party.
Download the Party Hats

Download Set of Three Dotted Circles Printable Party Hats in pdf format!