No matter what you have to say, this blank greeting card to print works for any occasion. Haven't spoken to a friend in awhile? Send them this printable card in the post with a nice note inside (or blank – your call, but your friend might be confused). Download the card and use it to just say "hello" to anyone. Family, friends, and strangers will appreciate your thought. Well, maybe not strangers so much, but again that's your call.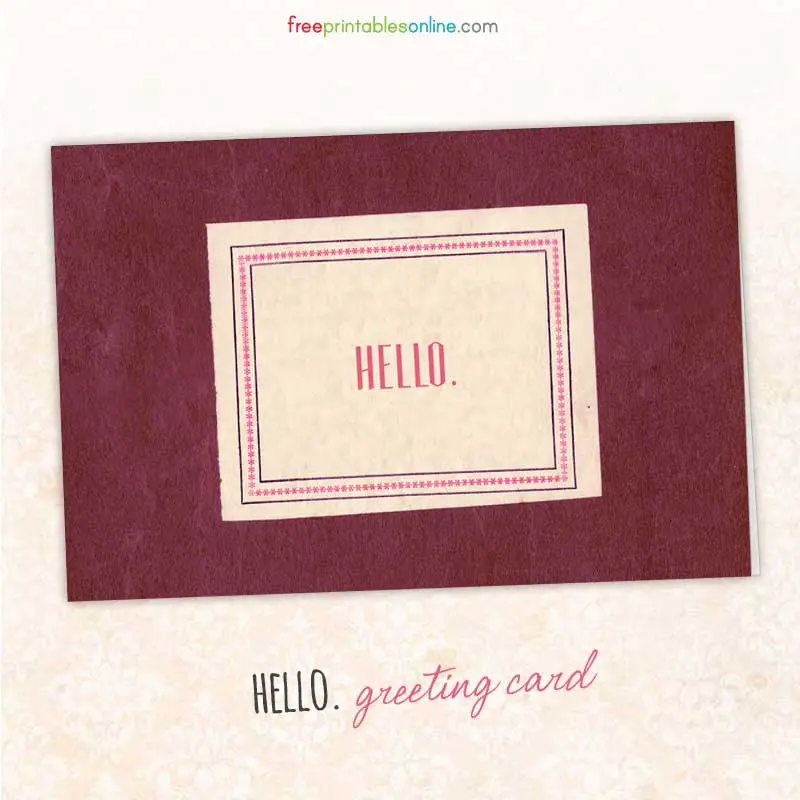 Sometimes you just want a simple, blank greeting card devoid of frills, and that's precisely what this greeting card is. The text on the front says 'hello' and is framed inside of a pink, cream, and red box.
Download the Cards

Download Hello Greeting Card (Blank) in pdf format!