While there are a billion sickly downloadable Valentine Cards on the internet for all the romantics and love birds out there (don't worry, I'll put some of those up too), the web is in short supply of printable anti Valentine cards. So, yeah, here you go!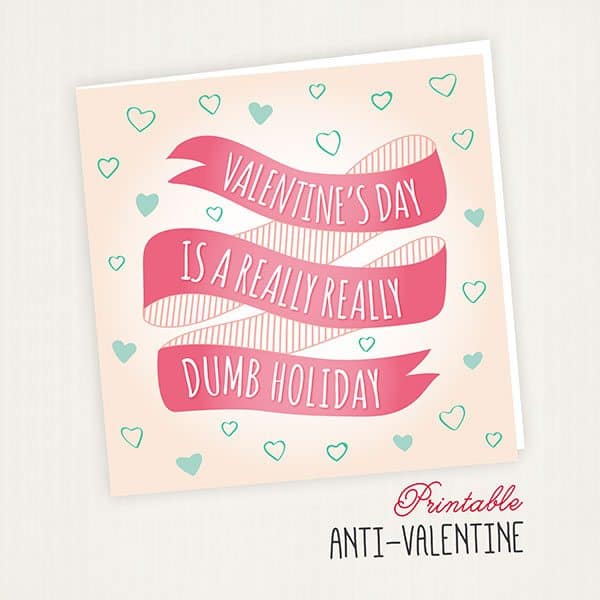 A humorous anti Valentine for anyone who thinks February 14th is the dumbest day of the year. Card features a pink banner with blue hearts and the text "Valentine's Day is a really really dumb holiday."
Download the Cards

Download Anti Valentine's Day Card in pdf format!