Looking for something a little out of the ordinary in a Christmas card this year? Sick of green and red and Santa and glitter? Yeah, me too. I mean unless it's for someone else, and that's only because I like to picture the glitterbomb that goes off in the household of anyone who opens my mail.
These free Christmas cards, printable of course, can be downloaded in pdf format and printed as you see fit. The design is all sorts of retro, and it'll stand out among the typical holiday cards propped on everyone's mantle.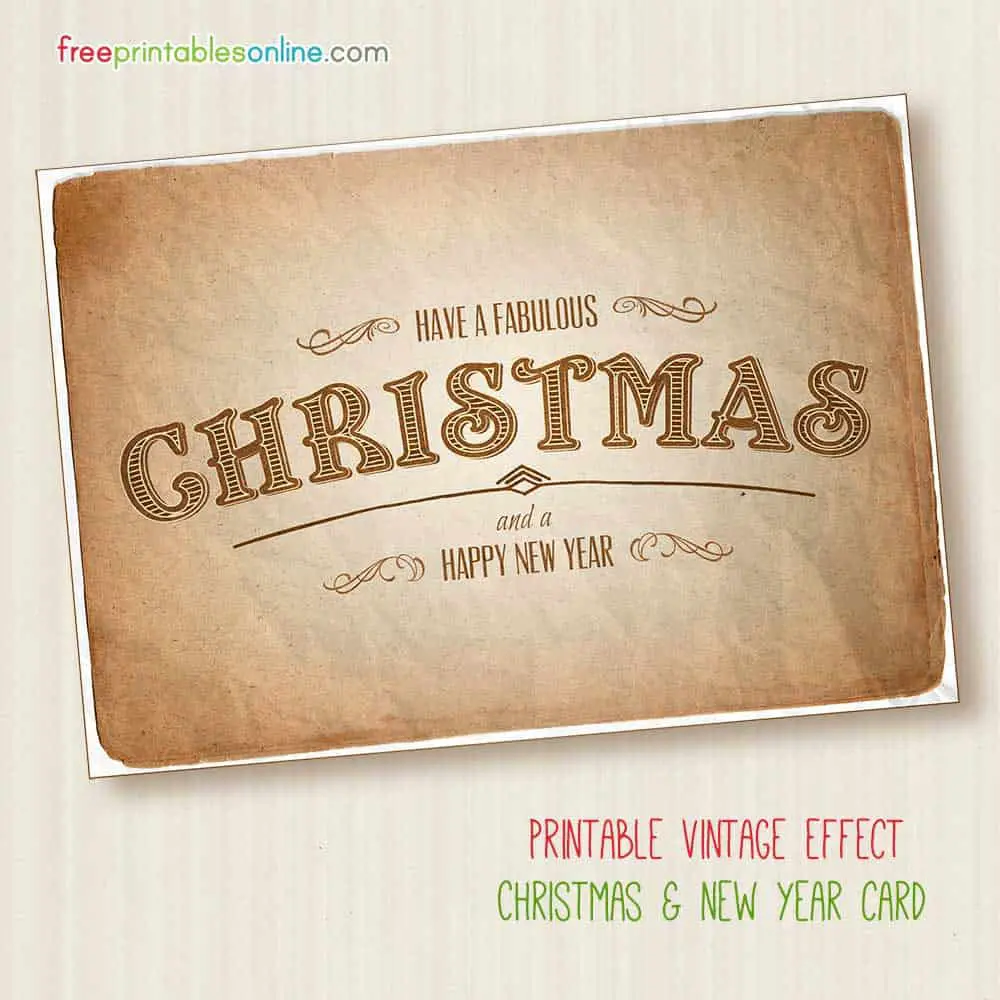 This fun and unusual vintage Christmas greeting card was made to look like an old fashioned engraved typographic print with a wrinkled paper effect. The design is all in brown and reads "have a fabulous Christmas and a happy new year."
Download the Cards

Download Have a Fabulous Christmas Printable Card in pdf format!