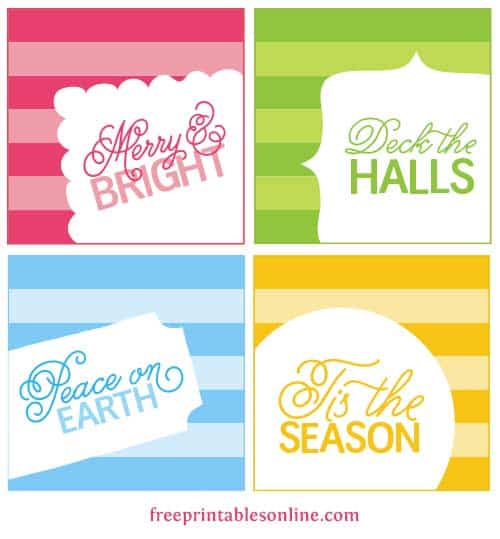 Here's a set of four Christmas printables, some freebie gift tags with seasonal sayings that will perk up any dully wrapped gift. There are 12 tags on one sheet, with varying colors for each design.
These printable gift tags come in pink, blue, yellow, and green, and contain short seasonal phrases (tis the season, deck the halls, peace on earth, and merry & bright). The backgrounds are striped.
Download the Gift Tags

Download Christmas Terms Gift Tags in pdf format!