This set of four romantic IOU templates is ideal if you are looking for romance coupons, whether as a last minute gift idea or to make up for the fight you had last night. Or just because.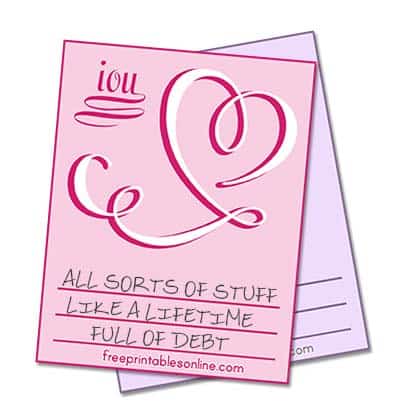 There are four romance coupons in this set of pink and purple romantic IOU templates, each with a different design. A kiss print, bottle of love potion, and hearts are the images included on these free printables.
Download the Coupons

Download Free Printable Love Coupons in pdf format!