In case you're still looking for free pool party invites, I've created this 4×6 set to match the horizontal creative pool party invitations I made last week. These are exactly the same, just in a vertical format.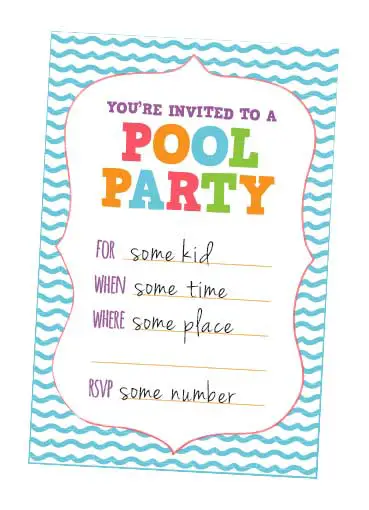 Okay, so these pool party printables aren't just for kids. Use them as a birthday pool party invitation for grown ups too, or just as a way to distract your kids for a couple of hours while you get in some quality sun lounging time. There's space to type in your party details, or just print and write them in by hand.
Download the Invitations

Download Pool Party Invites for Kids in pdf format!