Okay, so maybe you made the neighbour mad when you accidentally parked on their prize rose bush, or you upset your friend when you unexpectedly dumped a cup of hot cocoa down then white dress. Whatever happened, perhaps you want to offer more than just an apology. Use these free IOU coupons to make up for all that stuff – just fill in what you want to give (dry cleaning? a garden centre voucher?)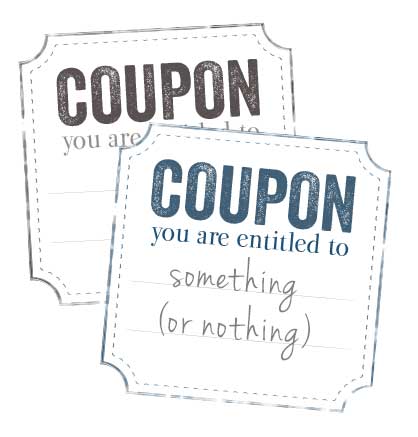 This is a basic printable blank coupon you can customize with your own text. There are four coupons on one sheet, and there are two colors (black and blue). These printables IOUs are suitable for pretty much any occasion, so print a stack and save them up for when you need to get on someone's good side.
Download the Coupons

Download Printable IOU Coupon Voucher in pdf format!