Everyone might say they love their kids, but all parents need a night away from the rug rats from time to time. I'd confidently bet any stressed mom or dad would relish in receiving one of these baby sitting vouchers, which can be easily printed from the free pdf at the bottom of this post.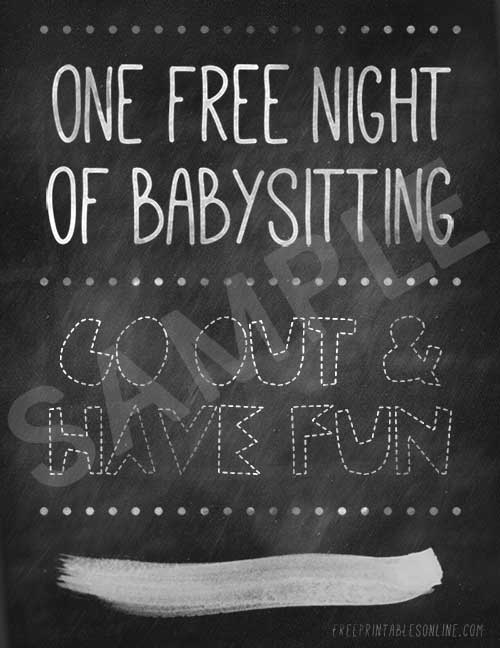 Every parent needs a break from time to time, so if you know anyone with kids and fancy giving them a break then these printable babysitting coupons are exactly what you need. You can either print a sheet of four babysitting vouchers or opt to print just the one (just select which page of the pdf you want to print). The design is a black chalkboard with chalk effect text which commands its recipient to go out and have fun. There is a white space at the bottom in which you can write by hand any additional text.
Download the Coupons

Download One Free Night of Babysitting Voucher in pdf format!