Forget spending money on graduation party invites! Why bother when you can simply print your own for free, like these funky Victorian wallpaper patterned party invitations? Don't answer that question. Just snap to it and print these ace freebies stat. Your 300 party guests will love you for it. Remember you can customize these printables with your own text. Just open the PDF and party away.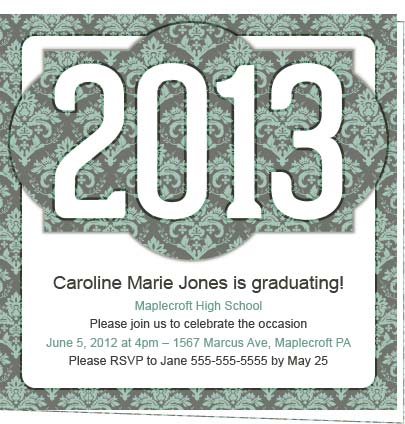 These stylish 2013 vintage Victorian invites are a great way to get the word out about high school or college graduations. The design is blue and brown with a large 2013 across the top middle.
Download the Invitations

Download VIctorian 2013 Damask Invitations for Graduation in pdf format!