Puck was a weekly humor magazine founded by Joseph Keppler. These two illustrations are from the 1901 and 1904 Easter covers of the magazine.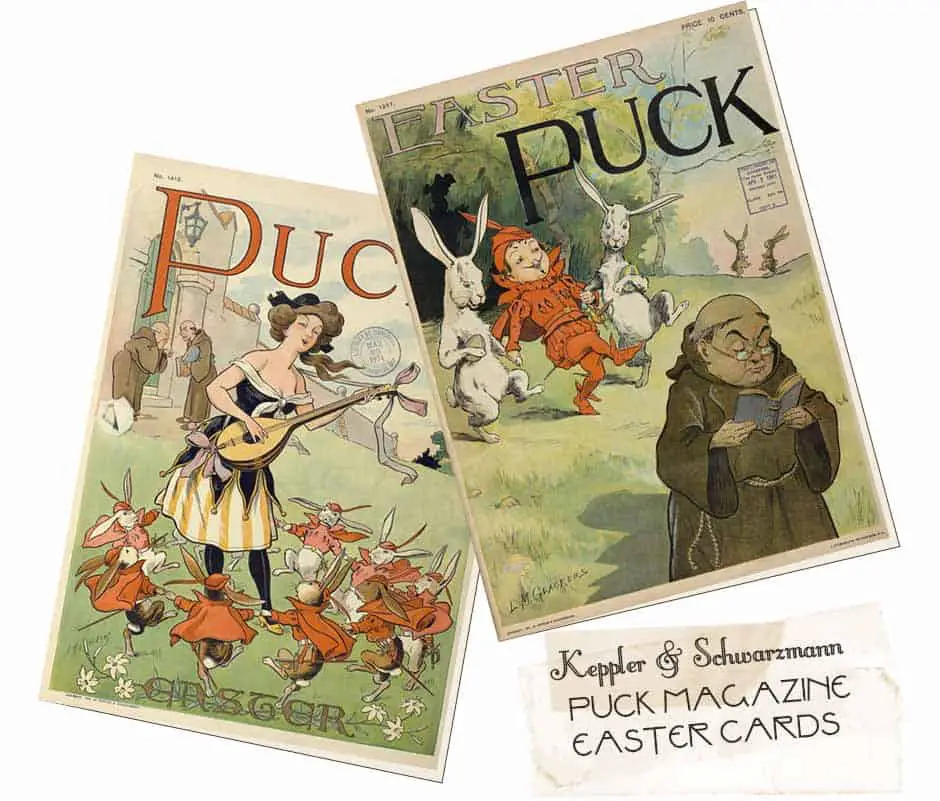 This set of two printable notecards are made from two different Easter covers of Puck Magazine, an American publication in print from 1871 to 1918. One of the notecards features musketeer Puck marching alongside two rabbits, while the other illustrates dancing rabbits around a woman with a lute. Both feature a random monk or two.
Download the Cards

Download Puck Magazine Easter Note Cards in pdf format!