These printable calendar pages for 2013 (is it really 2013 already? I'm still writing 1994 as the date) are a simple pocket-ready way to keep track of the days. Add your own notes for important monthly information or doodles, and you're all set. Download and print these free calendars below.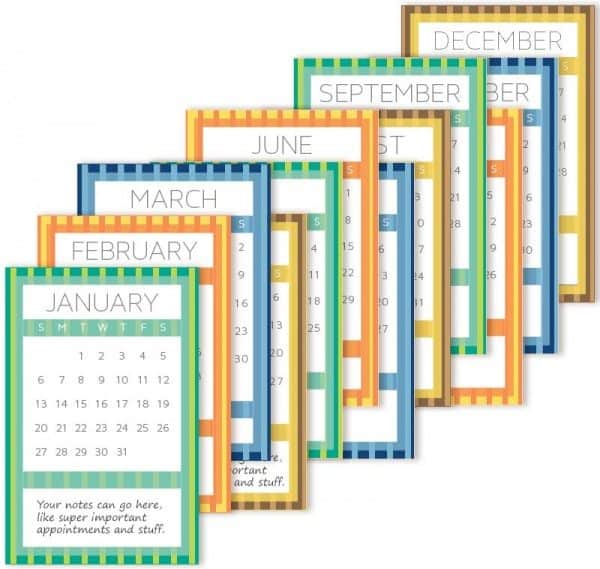 This contemporary set of 12 monthly calendar print outs features a color scheme of blues, oranges, greens, and browns, and is perfect for anyone who wants a simple pocket calendar set for each month of the year. There's even space at the bottom of each 3.5 x 5 inch month to add any notes you deem important.
Download the Calendars

Download Striped 2013 Printable Calendar in pdf format!