This set of 4 printable storybook themed bookplates features a slightly weathered,vintage look.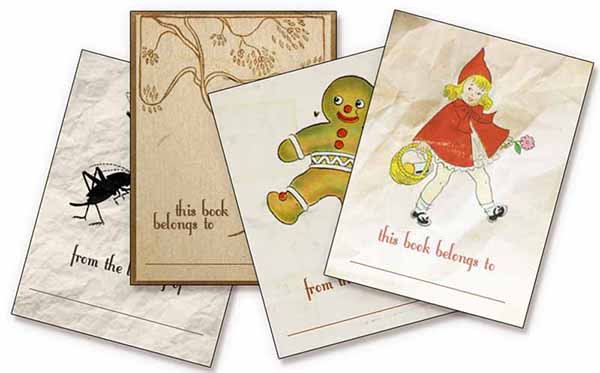 An adorable set of free printable bookplates, this set of four includes a gingerbread man, red riding hood, and two other children's storybook themed book plates for you to use as you wish in your own books.
Download the Bookplates

Download Storytime Character Book Plates in pdf format!