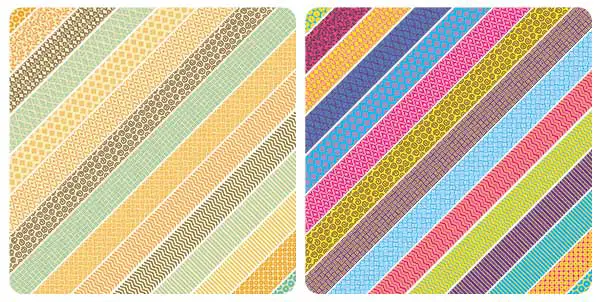 If you've not heard of it yet, washi tape is essentially patterned tape on a roll. It's become super popular for crafting and is becoming more and more readily available outside of Japan. This version of the famous Japanese tape feature two pages of tightly knit designs, one in autumnal colors and the other in a bolder scheme. Print on full sheet stickers and cut to suit.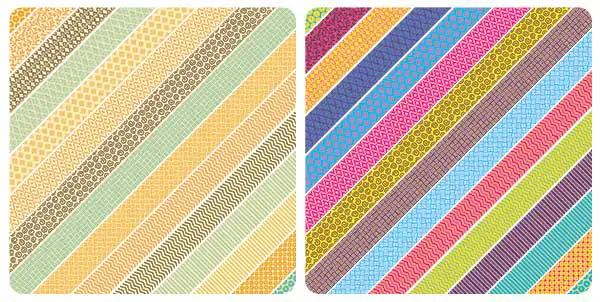 Using these full sheet labels, you can print your own Japanese style washi tape at home. Cut them up with crinkle blade scissors or sheers for added effect and use as labels and/or to decorate notebooks and for home crafting projects.
Download the Labels and Stickers

Download Pop Autumnal Patterned Printable Washi Tape Stickers in pdf format!