Simple and to the point, print this freebie dad's day greeting Sunday morning (you know, ten minutes before you walk out the door to Father's Day lunch – yeah, I'm talking to you Mister forgetful).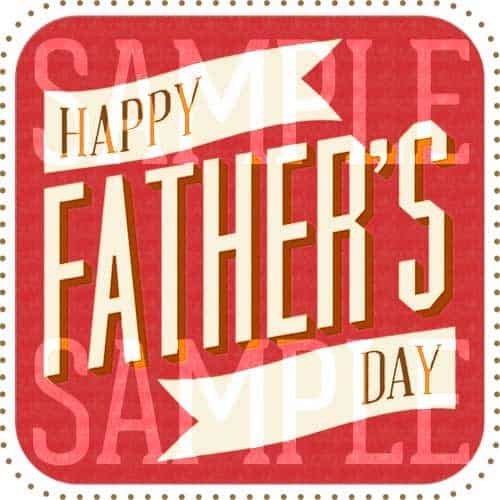 Save money (dad will be proud) with this bold red Happy Father's Dad greeting, free to print for personal use. The car features two banners above and below the word "Father's," which spans the center of the father's day card.
Download the Father's Day

Download Red Letterpress Happy Father's Day Card in pdf format!