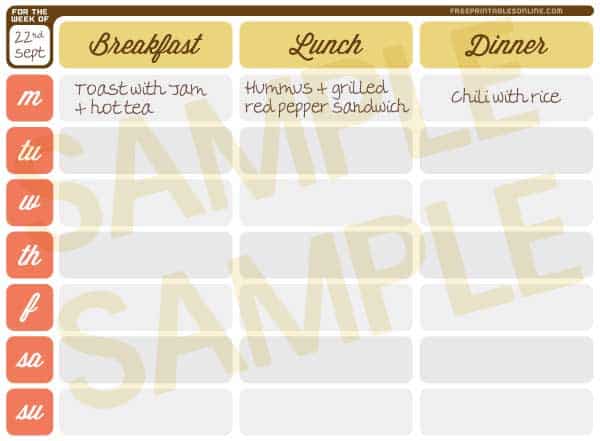 When you plan your meals you save money at the grocery store and tend to consume more healthy foods as well. Whether you're looking for a way to make healthy weekly meal plans using a meal planner for weight loss or general health, or you like the ease of a meal planner calendar, this free weekly meal planner is a great way to organise those meals. You can type directly on the PDF or print the meal plan out and handwrite your ideas in the spaces.
This meal planner template is layed out in a calendar style format, with space to fill in your breakfast, lunch, and dinner for all seven days of the week. In the upper left corner you can add the date so you know which week the meal plan is for.
Download the Calendars

Download Printable Weekly Meal Planner Template in pdf format!