Fulfilling a reader request, he's a free "This coupon entitles you to…" printable, featured here on a vintage coffee stained carnival style ticket. Print them by the tonnes to save yourself from missed birthday guilt trips (carry blanks in your wallet, make an excuse to go to the toilet, and pop back with one magically filled out free dinner card).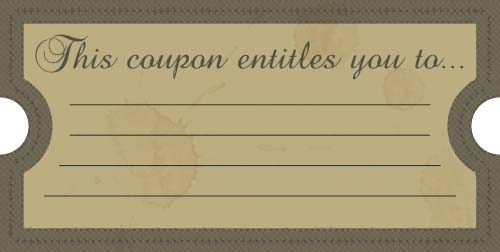 A set of free vintage coffee stained personalized printable coupons, perfect for Mother\'s Day and birthdays.
Download the Coupons

Download Printable Personalized Ticket Coupon (A4) in pdf format!