Lights! Camera! Skulls! Oh yeah, you know you want skulls to mark your page, because that's cool. These bookmarks are cool. Everything's cool, okay?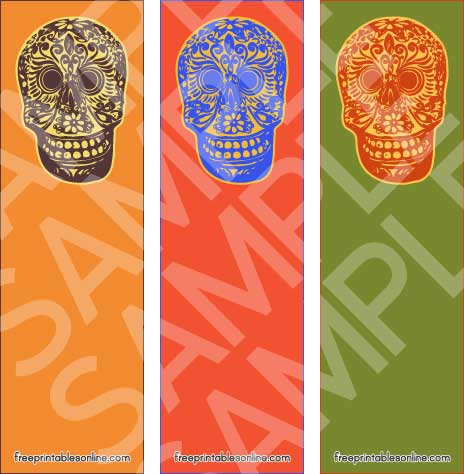 Whether you\'re looking for a scholarly way to celebrate Cinco de Mayo, or you\'re just really into skulls and the like, these free bookmarks are ideal.
Download the Bookmarks

Download Printable Skull Bookmarks in pdf format!