Perfect for anyone who prefers to organize their recipes alphabetically in favor of by cuisine, ingredient, or course, these printable alphabet tabbed dividers will get your recipe card box in tip top shape in no time!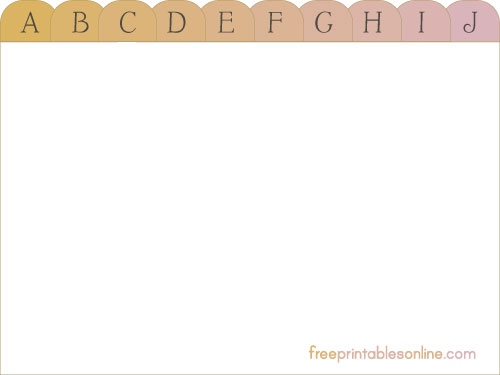 A simple alphabet recipe card divider set in silky peach and rose tints, these free printables will help you to organise your recipe box. When you open the pdf file of these 4x6 dividers, you can either print them as they are or type on the cards themselves (the alphabet letters cannot be edited).
Download the Recipe Card Dividers

Download Tabbed Alphabetic Recipe Box Dividers in pdf format!